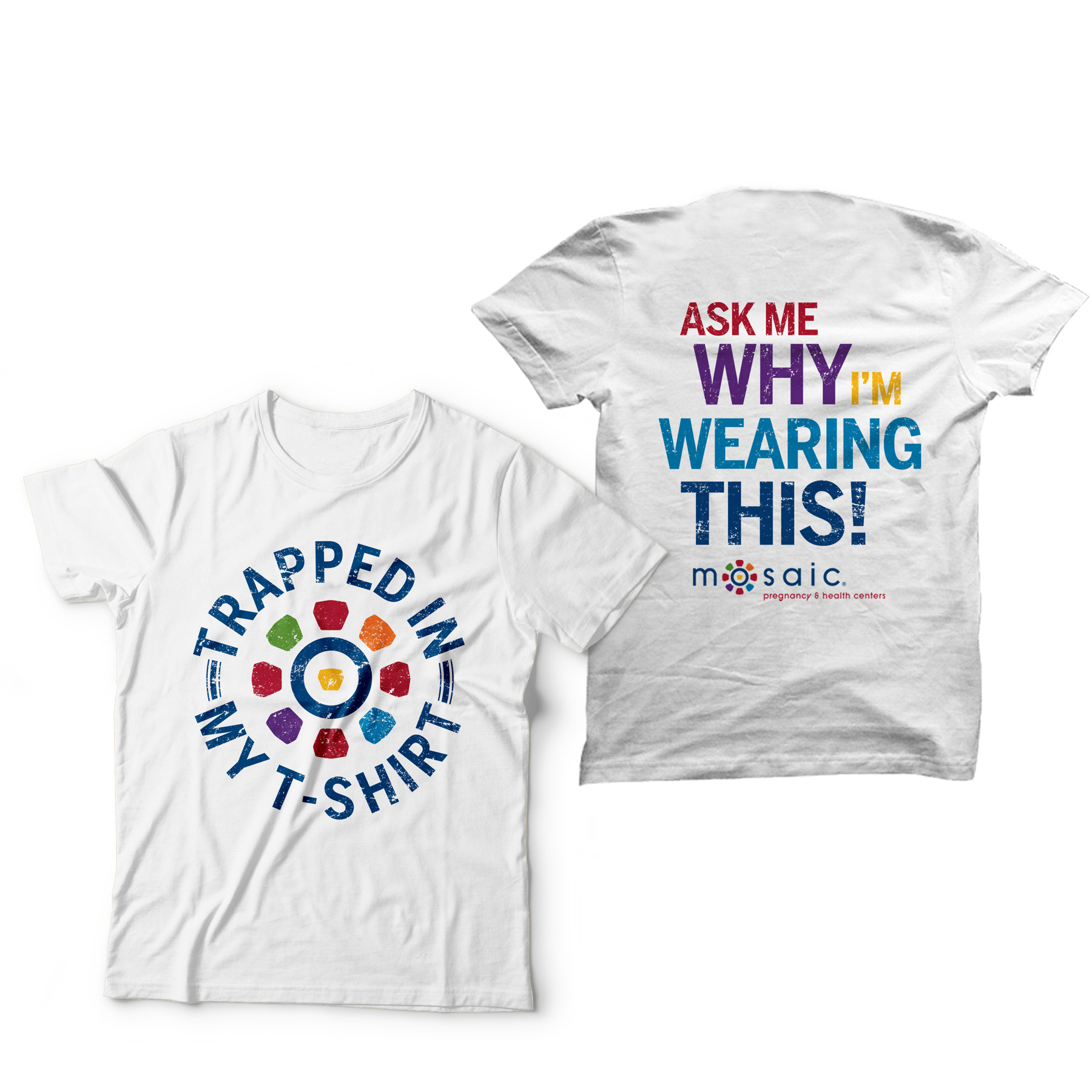 You transform hearts and save lives when you join the 30-day "Trapped in My T-shirt" challenge to raise $30,000 for Mosaic PHC! You will wear the same t-shirt EVERYDAY until you reach your goal OR for 30 days.
WHO CAN HELP
We need at least 50 people to help us raise funds by creating a Facebook fundraiser & sharing your photos/videos of you in your t-shirt on social media!
HOW TO GET INVOLVED
Sign up below and we'll send you your FREE t-shirt and a guide to help you get started!
WHEN DOES IT START?
Trapped in My T-shirt begins June 2nd & ends July 2nd.
Choose Your Goal
ON JUNE 2nd,


click your GOAL BELOW TO CREATE YOUR ONLINE FUNDRAISER!


Approximately $400 helps one woman confidently choose life when she receives truth about life in the womb, risks of abortion and the Gospel of Jesus. She'll also receive each medical service including pregnancy verification, STI testing and ultrasound. Finally, she'll learn how to care for her baby through our First Steps parenting program with FREE baby items. So really, you are transforming TWO lives, Mama & baby, when you raise $400!
Resources

Contact
Have Questions? Need more info? Contact